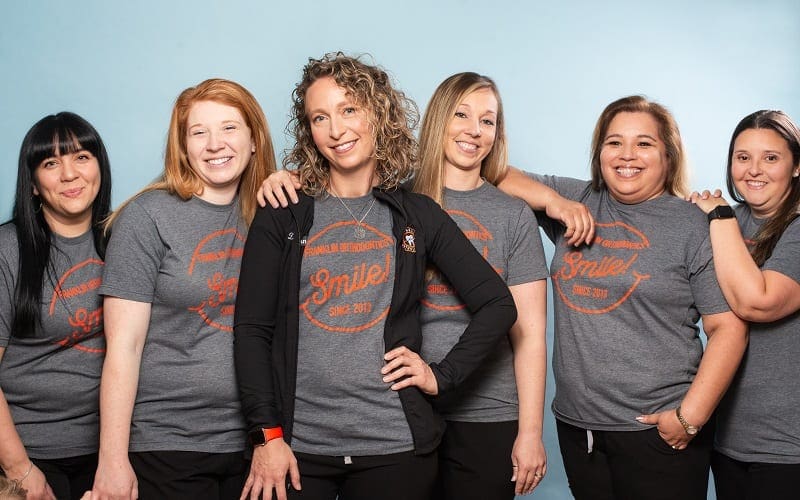 Our team has made a promise to the community to come to and leave from work every day with a light heart and mind, knowing that we have done our utmost to provide excellent service and beautiful smiles.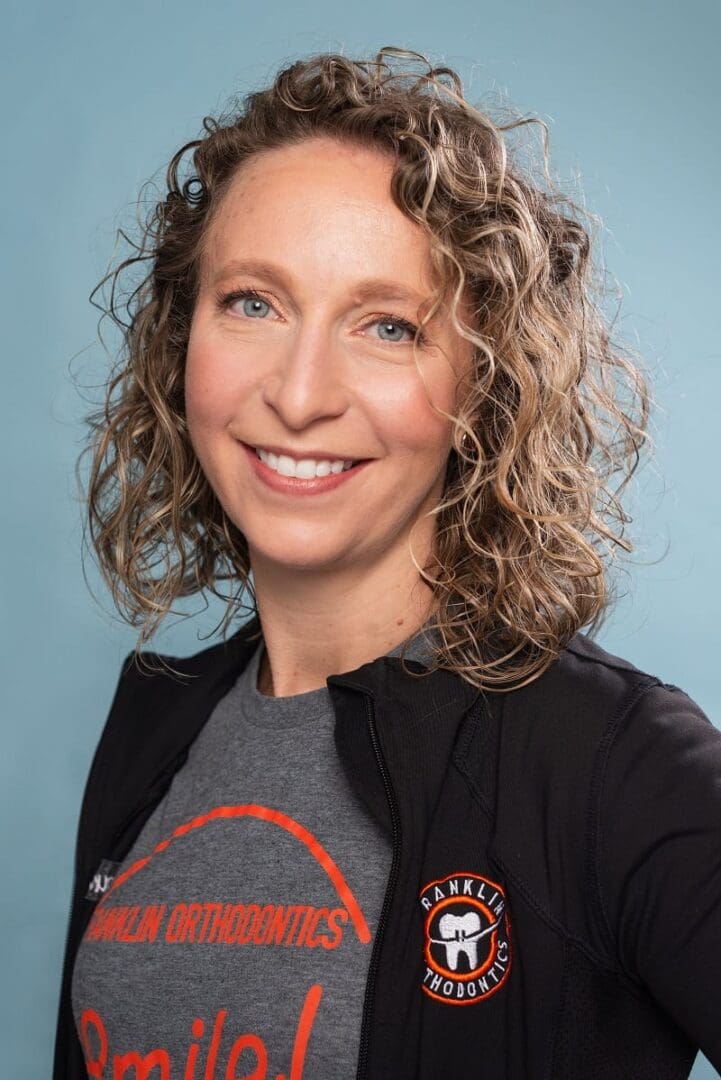 Dr. Brittney Franklin grew up in South Central Pennsylvania, graduating from Shippensburg High School at the top of her class. She was involved in several sports, but especially competitive swimming, and was even able to compete at the state level. She attended the University of Virginia in Charlottesville, VA for her bachelor's degree in biology, where she graduated with the highest honors in 2003. During her time at UVA, she worked at local restaurants, enjoyed hiking in the Blue Ridge Mountains, and participated in a Christian singing group, Jubilate, as well as club water polo.
She attended the University of Pittsburgh for her doctorate in dental medicine (DMD) from 2003-2007. In dental school, Dr. Franklin was awarded the prestigious Dean's Scholarship, and she was selected for Omicron Kappa Upsilon dental honor society. During this time she was involved in research with the Cranio-Facial Genetics Department.
Heather
Clinical Assistant
With more than 20 years of clinical experience in orthodontics, I have really enjoyed getting to know all of my patients as I help them to achieve a beautiful smile! I am mainly a clinical assistant here at Franklin Orthodontics, but I wear a variety of other hats throughout the week. I take charge of inventory and ordering for the office, I maintain the dental equipment, and I even help out with scheduling appointments. When I'm not at work I love spending time outdoors with my two daughters (ages 7 and 16) and my husband. You might also find me working on crafty projects around the house or taking care of my new puppy.
Cari
Clinical Assistant
I have been a clinical assistant at Dr. Franklin's office for 6 years now, but I have been in the field for 10+ years. I love to laugh and make people smile, so orthodontics is absolutely the perfect place for me. During football season I will definitely be watching WVU games on the weekend with my family. My husband and I have a daughter entering the military as a nurse and another in middle school. I always look forward to the times when we can all be together.
Luciana
Treatment Coordinator
I am the treatment and financial coordinator for Franklin Orthodontics. I will likely be one of the very first people you meet at our practice when you come in for a new patient appointment. As an aside, you can reach me in English OR Spanish, since I am originally from Uruguay. Even before you arrive in our office for your first consultation I will have already worked to understand your insurance policy so that we can accurately discuss financials and find a way to make your perfect smile a possibility. I am very proud of the service I provide for our patients in submitting their insurance claims and going above and beyond to help them secure their orthodontic benefits. On the weekends I like to cook, watch soccer and spend time with my husband and our dog. I also love to FaceTime with my 6-year-old niece!
Zoey
Scheduling Coordinator/Assistant
Hello! I am the scheduling coordinator at Franklin Orthodontics. I help our patients to make orthodontic treatment fit conveniently into their busy lives. On my days off I spend time with my husband, my daughter, and my dog, Snoopy.
Angie
Scheduling Coordinator
Bio coming soon!